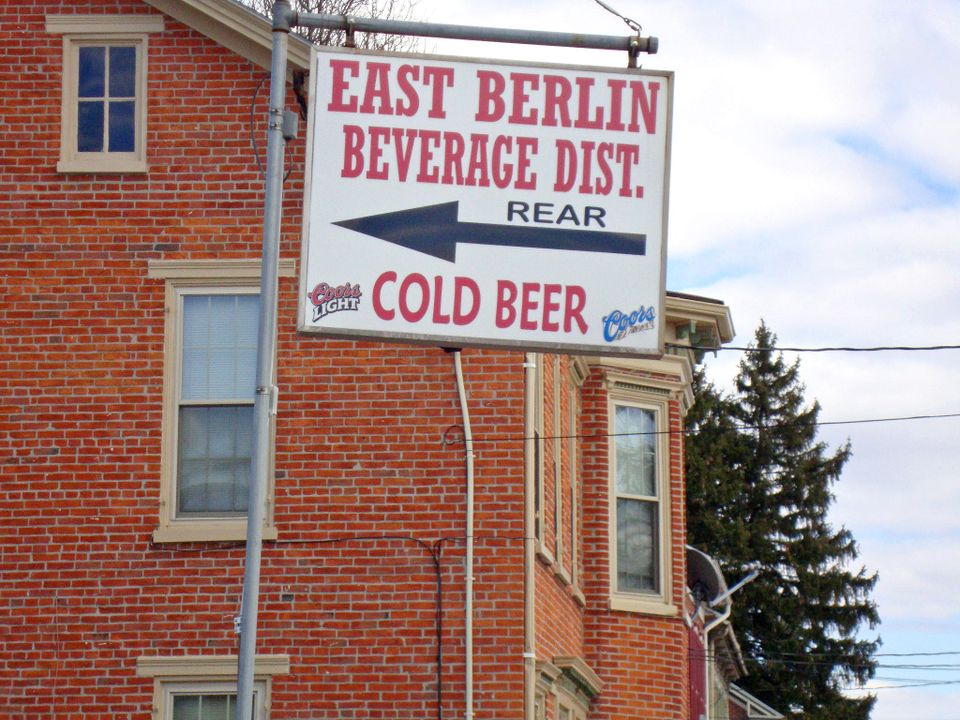 About
East Berlin Beverage Inc.
In 1956, Cletus E. Mummert started the Cletus Mummert Beer Distributor in East Berlin. At that time, the Beer Distributor was located at the rear of West King Street, about 1/2 block west of it's current location. On November 22, 1963, Robert & Beverly Eichelberger purchased the Beer Distributor from Cletus Mummert. They changed the name to East Berlin Beverage Distributors, and a legacy was born.

In July, 1973, Robert and Beverly incorporated the business, which then became East Berlin Beverage Distributor, Inc. The officers and shareholders of the newly formed corporations were Robert A. Eichelberger, President; Harry L. Eichelberger, Vice President; Beverly Eichelberger, Secretary/Treasurer; and Grace Eichelberger, stockholder.

In 1975, Cletus Mummert passed away, and the building that housed East Berlin Beverage Distributors, Inc., was sold. The Eichelbergers purchased the property at the corner of West King and Third Street, where they built the "new" warehouse, where the business is currently located.

On October 3, 1980, Robert and Beverly's daughter, Roberta (Robbie) J. Teal was elected to the board as Secretary/Treasurer. She remained in that position until the passing of her father, Robert, in April, 2004, at which time, she became the acting President.

Robbie purchased the business and property from the estate on December 20, 2004, and continued in the business until today.

On November 22, 2022, East Berlin Beverage Distributor, Inc., celebrated it's 59th year in business.